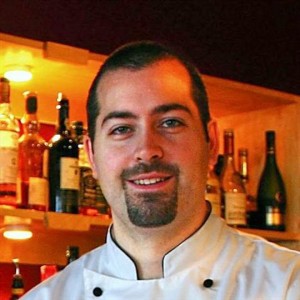 Paul Campbell C.C.C.
Executive Chef and co-owner of Cafe de Ville
 Paul Campbell is a meticulous and highly respected chef who has participated in many cooking competitions. He won the bronze medal at the 2013 Edmonton Gold Medal Plates competition. Paul opened this second location of his popular long time Edmonton restaurant in late 2011 – a 46-seat casual fine dining room, with his ever popular dessert menu and an international menu influenced by French and Italian cuisines. Chef Paul knows his French Fusion and is able to create new recipes by adding unique ingredients which explode with flavour in your mouth!

Norman Brownlee 
C.C.C.
Instructor, Culinary Arts Program; Coach, Team NAIT
Northern Alberta-born Patisserie Chef Norman Brownlee's attraction to the culinary arts and dedication to lifelong learning have shaped his professional career. Norman has successfully completed his Canadian Chef de Cuisine. When not furthering his culinary education, Norman expanded his repertoire in a variety of positions to name a few:
pastry chef at the Sheraton Grand, and Crowne Plaza Chateau Lacombe's La Ronde
restaurant » chef de partie at the pastry kitchens of Edmonton's Coast Terrace Inn and
Hilton Hotel
» garde manger chef at Edmonton's famed Crowne Plaza Chateau
During his tenure at NAIT, Norman has spent countless extra hours coaching and mentoring students of Culinary Team, which has led them to gold medals at international culinary competitions in Singapore and Erfurt, Germany. In addition, Norman won a bronze medal in Patisserie at the 2008 Culinary Olympics in Erfurt, Germany. He has also won various gold, silver, and bronze medals in culinary salons locally and nationally.
Steve Chung
Executive Chef of the Royal Mayfair Golf & Country Club
Steve Chung, formerly Executive Sous Chef of the Hotel Fairmont Macdonald, now Executive Chef of the Royal Mayfair Golf & Country Club is not only a great chef, but also the most extraordinary ice-sculpting chef in Western Canada.