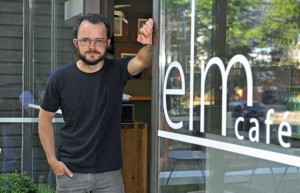 Nathan Box
Owner of the Elm Cafe
Nate is proud to call Edmonton home. He is the owner of Elm Café, a small shop that focuses on providing craft coffee and artisan sandwiches to the masses. He believes in challenging people's conception of food and the community it builds. His work and life experience are inseparable. In April of 2013, after working with major national brands, not-for-profits, and independent food establishments, Nate finally felt ready to sink his roots deeper into Edmonton. His wife, family, friends, and staff are the reason he's able to do what he loves. When he built Elm Café, he never forecasted building a boutique catering company too.  Now after three years, and thirteen-hundred projects, the catering division of Elm Café has grown to provide not just executive board room lunches, but private dinners, corporate receptions, and major galas.  The same driving principles of quality, simplicity, stewardship, and service continue to propel Nate, and his ever-growing team.  Aside from work, Nate enjoys traveling with his wife, climbing, and drinking bourbon.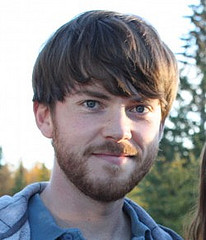 Allan Suddaby
Sous-chef at the Elm Café
 Allan Suddaby is the sous-chef at Elm Café and Catering.  He has worked for several Edmonton restaurants including Jack's Grill, Nomad, and Dadeo, and has done some shorter stints in Calgary and Semmering, Austria.  Allan is a graduate of the NAIT Culinary Arts program, where he won top prize in the 2011 Toque Demagny cooking competition.  He is a founding director of Eat Alberta, a non-profit organization that teaches Edmontonians how to find and prepare local food.  He is an avid charcutier, brewer, and gardener, and has a blog called Button Soup, where he writes about his unique ideas on local food.